Whale Watching in Cabo San Lucas
One of the most spectacular sights in Cabo San Lucas are the enormous grey whales frolicking around with their calves. Every winter, the grey, blue, and humpback whales migrate 6000 miles from Alaska to the warm and shallow waters of Baja California in order to mate and birth their young. Spotting the magnificent creatures, that can grow up to 100 feet in length and reach 120 tons in weight, is an awe-inspiring gift from mother nature. If you visit Los Cabos between December and March, you are likely to have numerous encounters with 50 foot grey and blue whales that will get up close to the boats and show off their tricks.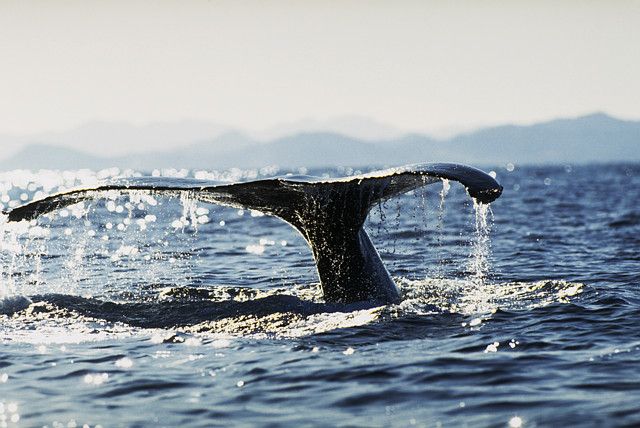 From coming up for a breath and spouting to signify their presence to a full body breach where the whale rockets out of the water, a close encounter with these animals is something everyone needs to experience. Baja California is their vacation destination even more than it is yours but you both can enjoy the ocean together. Baja is home to two world heritage sites that protect the whales and the surrounding environment. This makes it a perfect breeding ground for the beautiful mammals and an even better whale watching destination for vacationers. 
What to expect
There are numerous tour companies who offer whale watching tours and they are not all the same. You can opt for a basic tour on a panga out in the Cabo San Lucas bay or experience the ultimate whale watching by taking a short flight up to Magdelena Bay where the mating happens. There is something for everyone when it comes to whale watching in Cabo San Lucas and it all depends on your available time and budget. You can get a glimpse into the life of the giant sea creatures for as little as $45 or as much as a few hundred bucks. As long as you head out on a tour from late December through March, you are almost guaranteed to see some amazing whales enjoying the Sea of Cortez and Pacific Ocean.
Although grey whales are often the main attraction because of their 6,000 miles migration to birth their calves, you might spot several other amazing species during a whale watching tour. Humpback whales, blue whales, sperm whales, finback whales, minke whales, orcas, and bottlenose dolphins also love to swim in these waters. When the water is clear, you can also spot giant manta rays and sting rays below the surface.
When to go
Whales watching can be great for up to five months a year, from December through April. Every year can be slightly different, and whales can show up as early as late November or as late as early January. To guarantee you witness the magnificent creatures, plan your vacation somewhere between January-March. These months see the most whale activity, especially in the Sea of Cortez and Cabo San Lucas Bay. December is almost always a good month for whale watching, but many of the grey whales are still birthing their calves farther up the coast and haven't made it to Los Cabos yet. 
Where to go
There are several top destinations for whale watching in Baja California Sur. Some are nearby Cabo San Lucas and others far enough away that you would need to take a short plane ride or a long all day excursion. Here are several locations where you can have a great whale watching experience:
Magdalena Whale Sanctuary
Cabo San Lucas Bay
Santa Maria Bay
La Unica near Bahia de Los Angeles
Bay of Banderas
Sea of Cortez
What do I need to bring?
Although you don't need any special equipment to watch grey whales frolicking around in the warm waters of Baja California, there are a few suggested items to make your trip enjoyable. If you plan on getting up close and personal with whales, a waterproof camera is a good idea just to play it safe. You don't want to lose all your Cabo pictures just because a whale nudged your boat or breached nearby. You also want to bring plenty of sunscreen and sunglasses. Cabo San Lucas almost always sunny and the light reflecting off the water will burn your skin quickly and be hard to stare at without glasses. If your trip is leaving early in the morning, the temperatures will be a bit cool so you should bring shoes (that you don't mind getting wet), pants, and a jacket. Last but not least, do not forget to take sea sickness pills 30 minutes to one hour prior to your trip so you don't ruin it for everyone.
Whale Watching Tours in Los Cabos

Enter Our Coupon Code and Get Access to Member Rates Today!
---
SIGN UP AND SAVE
Get access to special rates and exclusive pricing

Watch for Great Deals!

Monthly Newsletter

Insider Pricing

Save Nearly 80%!
---